We at RV Repair Bear take great pride in the kind words and referrals we often hear. We know that for every 20 happy customers, there may be one with some suggestions on how to improve. We want to hear all comments complimentary or with suggestions for improvement.
We encourage you to add your RV Repair Bear review for your most recent experience to tell us what we are doing right and/or what could be improved. We are including links to review us on Google or to write a review to be displayed on this website.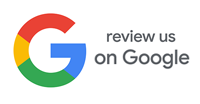 RV Repair Bear
Average rating:
53 reviews
Oct 23, 2023
Good service
City & State:
Mitchellville MD
I have worked with RV repair for several years. Service has always been good, quick talking sometimes with owner Art, but we come around and agree Eric does well and Jamie is an excellent technician. I find that they're always able to get the job done in a timely manner to let me get back on the road for my next trip.
We have had some ups and downs with ordering parts, misunderstanding with manufacturer, but RV repair stayed with it until it was correct and i was satisfied. I have come to these guys on short notice and they were able to rearrange their schedule to get me done and out on the road in time for a trip.
They are always busy and Art may seem a little short or quick with his answers, but I have come to the conclusion that is just his way. Thank you guys for all you do and I'll be seeing you again soon to be winterized.
Oct 16, 2023
va safety
City & State:
manassas va
va safety inspection puuuuurfect easy no line
Aug 17, 2023
Saved My Trip
What a great team, they know their stuff and take the time to listen to the problem and symptoms. I had a brake problem come up a few days before an eight week trip, Repair Bear fit me in even though they were very busy. Excellent service.
Jun 13, 2023
Fantastic service
Traveling on vacation large water leak from bottom of rv Rv Repair. Bear stopped helped us got us back on road these guys set the example for customer service highly recommend ther services
Jan 27, 2023
HAPPY FIRST EXPERINCE
City & State:
DALLAS TEXAS
Eric and his staff showed up our first experience was amazing they was on time and finished job would recommend this company
Jan 11, 2023
A great shop to work with
City & State:
Woodbridge, VA
RV repair Bear is a great shop to work with. I had them work with me on some F-53 supention work. They order the parts and kept me informed of the timetable. Sadly, my extended family in Germany had a death in the family and I had to pull out of any further work to get the parts installed, because I need the money on my CC for the family tickets and travel cost to Germany. I came in with the sad news and expected to pick up the parts myself and try to sell them on Ebay or just wait until I could afford the labor later in the year. To my suprise they offered to return the parts and charge back the cost of the parts. I was blown away with their offer and was grateful for their understanding and support! I can't say enough to their professional attitude. I will ne back to their shop in the future for all my upgrades and yearly maintenance. I thank you again RV Bear!
Dec 17, 2022
My experience with "RV Repair Bear" was Awesome
My experience with "RV Repair Bear" was Awesome and charges were very reasonable.

On my way home from purchasing my little 2018 "Travel Lite" 800X truck camper, a sheet metal panel flew off the front of the camper. This was no one's fault except maybe the manufacturer's. I had a bad experience with another local camper repair company with my old travel trailer, so I shopped around and found "RV Repair Bear". I read good reviews about them and I had to take it someplace, so I took it to "RV Repair Bear"

They were friendly and courteous and very insightful in explaining how it was to be repaired. They scheduled me in and took care of the repair and I picked up the camper in excellent condition and it looked like brand new. They even threw in a free wash as the camper had a lot of road grime on it. My camper looked happy.

This fall, after the repair, I went on a cross country trip in the little "Travel Lite". Coming back home, driving across Iowa, the very same panel flew off again. Needless to say, I was very disappointed, putting it mildly. For over a thousand miles I had to listen to the remaining sheet metal flapping and flexing in the wind above my head.

When I returned home I called "RV Repair Bear" and told them my story. I was fully expecting a runaround and denial, having been in similar situations before with auto repair shops. Talking to Eric and Art back and forth, they told me the shop was full and I could bring it in in a couple of weeks and they would take care of it. They were very apologetic and understanding about the whole deal. There was never an argument about anything.

I scheduled it in again and after inspecting it, they called me and said they would like to reinforce the substructure of the damage with more wood and screws and replace the cheap factory sheet metal with, more expensive, diamond plate sheet metal and seal it up tight. This they did. The job that they did, was way beyond my expectations and way beyond the call of their obligations to guarantee their work. They did all this at no extra charge. My camper not only looked happy again, it looked stronger.

The folks at "RV Repair Bear" are truly legitimate professionals who care about their customers. It is refreshing in this day and age to know that there are still people out there who actually care about customer care. I will highly recommend "RV Repair Bear."

Thanks and a salute to the folks at "RV Repair Bear"
Howard Y
Nov 27, 2022
Awesome customer service
City & State:
Hollywood Flordia
On vacation was able to pull into the RV Repair Bear shop the staff allowed us to hang out in their waiting area as the fixed our busted hydronic line hit us up n running cheaper than origami estimate quick fair polite staff //highly Recommend
Aug 17, 2022
pre inspection rv purchase
City & State:
Baltimore MD
Pre purchase inspection performed they advised us of many problems with motorhome we was looking to purchase mainly roof damages thank goodness they saved us -did not purchase great shop will reuse
Aug 14, 2022
Rv sERVICE CALL
City & State:
FORT WILDERNESS CAMPGROUND
Called the Rv Bear Company to help us with a water heater leaking we called Scott at RV Bear he sent out a tech same day fixed leaking fitting and helped reset and showed us how to use correctly , great job highly recommend
Aug 12, 2022
City & State:
Gainesville
I am very grateful to the team at RV Repair Bear. They came on-site to replace a broken window in my camper. They were fast, professional, friendly, and very respectful. The work was completed in a short amount of time but it was done with good quality. I am very happy and I recommend this team and company. Thank you to the three gentlemen who came yesterday for the repair.
Jul 29, 2022
Motorhome repair
Harry was very helpful on the phone walked us through how to set up retract of stick slide out he helped us get slid retracted so we could make it home 14 hour drive
Jul 24, 2022
Leaking brake lines /stranded
City & State:
Detroit Michigan
We lost brake pedal Rv Bear helped us got me back on road same day kept their word arrived on time price as quoted will travel back just to have Harry fix my camper
Jul 21, 2022
Rv broke down on side of road
City & State:
Lake Anna VA
Highly recommended emergency road. All one stop got us back up n we was able to arrive home after being stranded on 95
May 30, 2022
retired
City & State:
Atlanta Georgia
had trouble with electrical requested mobil service we was located at the Bull Run camp ground the RV boys arrived repaired batteries great prices awesome customer service highly recommend hard to find great help that keeps their word today great job thank you RV bear
May 25, 2022
engineer
City & State:
daytona flordia
highly recommend these guys helped me on night emergency help lost all brakes Rv Bear showed up replaced brake line and got us going on site no tow truck needed highly recommend would give more stars if possible
May 19, 2022
AC Replacment
We needed Ac repair for our business vehicle at last minutes notice. The Rv repair bear service team had us fixed up and on our way in no time. Highly recommended!
We will use again if needed.
Apr 6, 2022
Were in for the Long Haul!
Five Stars are NOT enough for RV Repair Bear. We are thankful to have found them as we had exhausted all efforts to find a reliable establishment for our bus maintenance. They do it all, and they're good, REALLY GOOD, whatever the problem is. Believe me they can handle it. AND, they take the time to make sure you understand all aspects of solving your issue. Give them a try, you won't be disappointed!
Dec 14, 2021
Corrected Issue
City & State:
Shelburne, MA
I previously wrote about not being able to get a receipt and description of the work done so we could submit for reimbursement. I have since been contacted and the issue has been fully resolved. I want to thank them for the wonderful technician and the office manager who resolved my billing issue. Would use again.
Dec 13, 2021
Happy
City & State:
Daytona Flordia
Highly recommend on time best prices fixed the screen door too and water leak call them first
Nov 12, 2021
Shock absorber installation
City & State:
Warrenton, VA
These folks Eric and Art installed new shock absorbers on my Motorhome and my ride has never been better. My scheduled appointment for the job was in/out on time and very professional and reasonable priced. I'm so thankful I've finally found an RV facility who provides excellent service for their customers. I know where I'm going for future repairs. Thank you!
Oct 22, 2021
Outstanding
City & State:
Centreville, VA
Eric was outstanding. He talked me through a trouble shoot and helped with a temp fix until I could get our RV in. I appreciate that this shop was very busy, but he still took the time. I recommend him 100%!!!!!
Sep 13, 2021
Burned out hydraulic motor on my levelers
City & State:
Yorkshire, VA
Incredible customer service! One of the first questions they asked was "When is your next trip?" I had a burned out hydraulic motor on my levelers and they worked with my warranty company and the part manufacturer to ensure I was fixed and ready for my trip. On the morning I brought my rig in to have the part installed, my chassis battery was near dead. They tested my alternator to make sure everything was ok and got me a new battery to make sure I wouldn't have any problems on my trip. Great folks to work with. Highly recommend them.
Sep 10, 2021
Excellent Service!
City & State:
Centreville, VA
They made time in their busy day to help identify my problem and make a quick fix. They were respectful of my time, as well as mindful of my near term traveling plans. First questions they asked: when is your next trip and how far away are you (from their Manassas location). They are now my #1 go-to for RV and towing questions and service!
Sep 2, 2021
RV slide out seals
City & State:
Dale City, Va.
Recently need three slide out wipers replaced, coach battery replaced and oil change. All done as scheduled with minimum down time. Will be taking first trip with new wipers in a week and expect no issues. Very satisfied with all work and dealing with Art and Eric and crews. Art provided many RV tips. Pleasure working with a dependable RV service facility - they are hard to find!
Aug 19, 2021
New Alternator, Batteries & Inspection
RV Bear installed a new alternator, batteries, and did an inspection on our RV. They were great at communicating and completed the repairs in a timely manner. All was completed with professional and courteous service. Will definitely be back!
Jul 19, 2021
Absolutely Amazing! Blown Converter Issue
City & State:
Centreville, VA
Eric was absolutely amazing with our RV issues! We were stuck and couldn't even move and Eric took the time to get us moving and to correctly diagnose our blown converter so we could get it on order with the OEM and so we could get to the shop where he proceeded to complete the fix to help us get back on the road. He is an expert at all things RV! Cannot recommend this shop enough! The time Eric took to help us, his professionalism, and his depth of knowledge are a rarity! We will always use RV Repair Bear when in the greater DC area!
Jun 25, 2021
Very Accommodating
Called service about an electrical problem with our camper and they were willing to work us in so we could go out in less than a week on our next camping trip! Thanks so much RV Repair Bear!
Jun 24, 2021
New AC Unit
City & State:
Manassas Park, VA
Excellent Service! installed a new AC unit in my RV, and it is working perfectly. They were able to get my RV in and get the job done faster than anyone in the area, they were true to their price quote, and were just good people to work with. If I need additional work done, I will definitely go back
Jun 17, 2021
Pre-Purchase Inspection
City & State:
Northern Virginia
Called RV Repair Bear and spoke with Art about a trailer I was looking at purchasing through Ebay. I asked if he would be able to inspect it for me with a pretty quick turnaround time (I only have 5 days to get it completed per Ebay's policy). Art was professional and assured me it would not be a problem. Not only that but he was super helpful in giving me information to review related to Ebay's contract for their money back guarantee. I really appreciated the extra information and I will definitely be bringing the trailer here if I decided to go ahead with the purchase.
Jun 14, 2021
HIGHLY RECOMMEND
City & State:
Fairfax, VA
Great service! HIGHLY RECOMMEND
Jun 1, 2021
Great Customer Service
City & State:
Manassas Park, VA
Very fair and transparent. Prices are reasonable and great customer service.
May 18, 2021
Headlight Issue
City & State:
Great Follow Up
These guys are great. I called about a headlight issue on our diesel pusher, I dropped our rig off on a Tuesday and they had it all repaired by Friday. They had to trace some wires and found a burnt our diode that I never would have found. They called me multiple times to keep me updated and were more than fair with what they charged. I hope I don't need to go back but I'm sure I will, I am definitely using RV Repair Bear!
May 17, 2021
Water Not Working
City & State:
Traveling Through VA
We were on a camping trip and our water wasn't working. We called in desperation on a Friday afternoon. Eric troubleshooted via FaceTime to help solve our issue. He was amazing!!!! Will definitely use them for future work! (And we have water!!!)
Mar 31, 2021
10 out of 10
City & State:
Northern Viginia
Everything was very clean, staff were friendly, and help me get exactly what I want! 10 out of 10 would recommend to a friend - remember to tip your piercer
Feb 8, 2021
Broken Furnace
City & State:
Not local - traveling through
Middle of winter. Snowy conditions. The furnace in my old Toyota motor home quit on me. Not only did they make time within 48 hours to look at it and diagnose it, turns out they had the old board in stock! Fixed in four hours.  Old school place, super friendly on the phone and in person. Quality work. They make me want to move to NoVa.
Jan 5, 2021
Went the extra mile!
Went the extra mile to fix our RV and took lots of extra time explaining and making sure we understood how everything worked. Thank you!
Dec 22, 2020
Earned a customer for life!
City & State:
Manassas, VA.com
When looking for a repair shop for our RV, I look for three things:

1. Are they capable of doing good work?
2. Are their rates reasonable?
3. Are they honest and trustworthy?

I can honestly say that RV Bear exceeded on all three questions and I highly recommend them to anyone who needs work done to their RV. From the first time I called, to the time I drove my repaired RV off the lot, my experience was top notch. A real old school friendly experience from a family run business!

We own an older diesel motorhome that while it is in great condition we started having some strange electrical issues. Art and his team at RV Bear went above and beyond to troubleshoot, found the issue and replaced the inverter and a few outlets. Many less reputable shops might have tried to throw a bunch of un-needed parts at individual issues until they found the core issue to drive your repair bill up. Instead, Art took the time to find the root cause of the issue and repair it correctly the first time.

Thank you to RV Bear for getting us back on the road and you've earned a customer for life!
Dec 13, 2020
Consistently Great!
Art and his team have been great for all the years I have been using him as my repair shop.
Dec 11, 2020
Messed up Radiator
City & State:
Manassas Park, VA
Amazing! Our RV broke down 300 miles from home while traveling through Manassas, luckily the tow truck company towed us to them. One of the fan blades on our radiator fan broke and put a hole in the radiator. while all other repair places told us it would be weeks before we could get back on the road and finish our 600 mile vacation. RV Repair Bear worked with us and had us up and running again in a week.

There level of service was amazing, I have to say I have not dealt with a more reputable company. The price was fair (as there were actually quite a few other issues with the RV) the service was outstanding. Everyone was polite and helpful.

I would highly recommend them to anyone looking for an honest repair / service shop.
Nov 20, 2020
Great Shop!
City & State:
Fairfax, VA
Great shop highly recommend the guys fixed my Power generator. And changed oil on rig. All better. Highly recommend the RV Repair Bear Manassas
Nov 13, 2020
Heat went out
City & State:
Woodbridge, VA
Our heat went out on our 5th Wheel and we are full timers. They called us right back and worked to get us in quickly. The trouble shot the issue and fixed the problem quickly. While we there they offered us access to their WiFi so we could work while they repaired the heater. They bent over backwards to accommodate us.
Nov 7, 2020
Oil Change
City & State:
Manassas, VA
Brought my RV in for an oil change on the coach and generator. They took the RV right in and serviced everything while I waited as promised. They also took the time to check all my fluids, tire pressures, and generator mounts to make sure everything was safe. I was in and out and very satisfied with the work. Pricing was reasonable and as quoted. I will certainly be back for servicing in the future.
Oct 20, 2020
Awesome!
City & State:
Centreville, VA
Awesome location great RV repairs professional highly recommend.
Oct 9, 2020
Quick Repair
City & State:
Yorkshire, VA
Great help fixed my rear brake light and battery repair quick assistance and help in and out found shop was in rear of parking lot big help today me and family are going camping
Sep 28, 2020
Emergency Repairs
City & State:
Northern VA
Used these folks for the first time for a couple of emergency repairs. They were excellent, communicated well and did everything in their power to meet our tight deadline. It is really difficult to find a good RV mechanic and we will definitely be back.
Aug 3, 2020
Overall Good
City & State:
Centreville, VA
Great service, fair price, good overall. 👍🏻👍🏻👍🏻
May 27, 2020
Solenoid issues while traveling
City & State:
Indianapolis, IN
This company and their employees are rockstars!!! Due to crappy roads I had my jack light & buzzer go off and would not reset. Drove for at least 4 hours and trying everything possible at stops. The jacks wouldn't even go down anymore. Called this place was an hour and half away at 2:30p and they said come on up. Got there just before 4p and they immediately met us outside and went to work! Stephanie rocked the repairs and not only did they replace the jacked up solenoid but topped off the hydronic fluid and cleaned our plunger. The office staff was so nice & recommended a local Mexican restaurant that was fabulous. I can't say enough great things about them. Highly recommend!!!!
Mar 18, 2020
Inspected My RV
We were able to get our RV serviced and inspected right away. The customer service could not have been nicer. We will definitely be going back for all of our RV needs in the future.
Mar 10, 2020
On Vacation when damage occured
On vacation, traveling on Rte 66, we hit something on the highway that destroyed the undercarriage of our 5th wheeler, including the water and sewer pipes. We found Naked Bear on the internet and are so glad we did! Art and his crew couldn't have been nicer or more accommodating, including hotel suggestions for our unexpected overnight stop. They worked on our rig that night and the next day and had us on our way by mid afternoon. Took lots of pictures for us, dealt with our insurance adjuster and most importantly fixed our rig quickly. Professional, experienced, friendly and kind are only a few words that describe them. Thank you, thank you, thank you!!! You are the best!
Feb 12, 2020
Quality Shop!
City & State:
Manassas Park, VA
There are very few times when you can find a quality shop to do quality work. Art keep me educated and informed about the work he was doing on my 24 foot enclosed car trailer. Installed winch and trailer jack with ease and asked if I had any questions. Treated me to some great NAKED BEAR RV customer service. BRAVO ZULU from a retired Navy guy.
Sep 12, 2019
A/C Problem
City & State:
Asheville, NC
They were able to work us in to look at our A/C problem. They fixed the problem and charged us a fair price. They took the time to explain what they'd done and said sooner than later we'd need to invest in a new unit but didn't try to sell us a new one on the spot. We would use them again if we were in the area.
May 14, 2019
Serious Electrical Problem
City & State:
Augusta, NJ
We highly recommend these people. My wife and I had a serious electrical problem with our RV where our electrical connector chord melted on the plug on the rear of our unit. Brian, the owner was superb. He told us he could take us right away if we drove over to his center which was about 50 minutes away. We did and he handled the situation right away. Brian and his staff were great and took care of everything promptly. We also thought his pricing was very fair. We were on a trip about 350 miles from home with the intent of traveling another 300 miles which we were able to do thanks to Naked Bear RV. Unfortunately, in the past when we have had any problem we found it extremely difficult to get anyone to fix anything or even to call us back. This company was great, they call you back and do what they say they are going to do. Our experience was very positive. Brian has outgrown his shop and moving to a larger one. We understand why as he provided us 5 star service. Vabjr53, NJ